You are arranging batch manufacture, new product prototypes and a spare parts service. You have existing gasket suppliers but often you are waiting for deliveries and the prices just seem to go up every batch! You will find our approach at GP Products to be refreshingly different & we are here to help you every step of the way. We have full in house facilities for prototyping through to production & we are proud suppliers to many household names and have been for decades.
Our experience in rubber & silicone gaskets is well established and we would welcome the opportunity to quote for new and existing production requirements. We use volume die cutting machines & water jet production so our own production techniques lend themselves perfectly to batch production however large or small.
Natural Rubber, EPDM (ethylene propylene diene monomer) Rubber & Silicone are ideal materials for all of the following applications:
Automotive Washers & Gaskets
Bottle & Beverage Container Washers
Fabricated Rubber Sleeves
Flanged Rubber Sleeves
Food Quality Gaskets
Household & Industrial Plumbing Washers
Liquid Dispenser Seals
Pipe Flange Gaskets
RFI Shielding
WRAS Approved Gaskets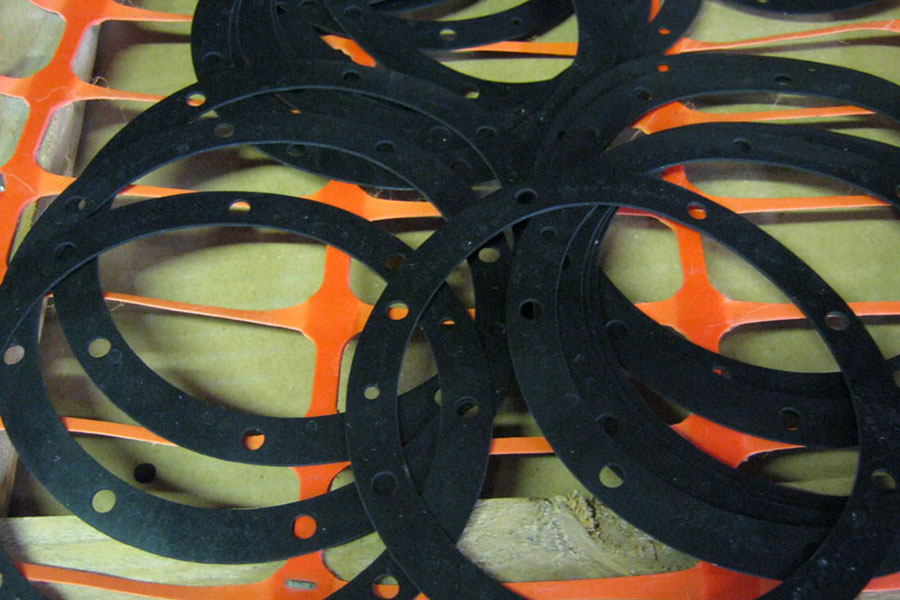 Most rubber & silicone materials are available from stock in different hardness & densities here at GP Products. We will be able to advise you about the best materials for your particular application and we can send you material samples if required.
Our decades of gasket production ensures that we are truly the experts in gasket batch manufacture. Call us now on 01903 723428 or email sales@gpproducts.uk to discuss your batch requirements with one of our technical sales experts.